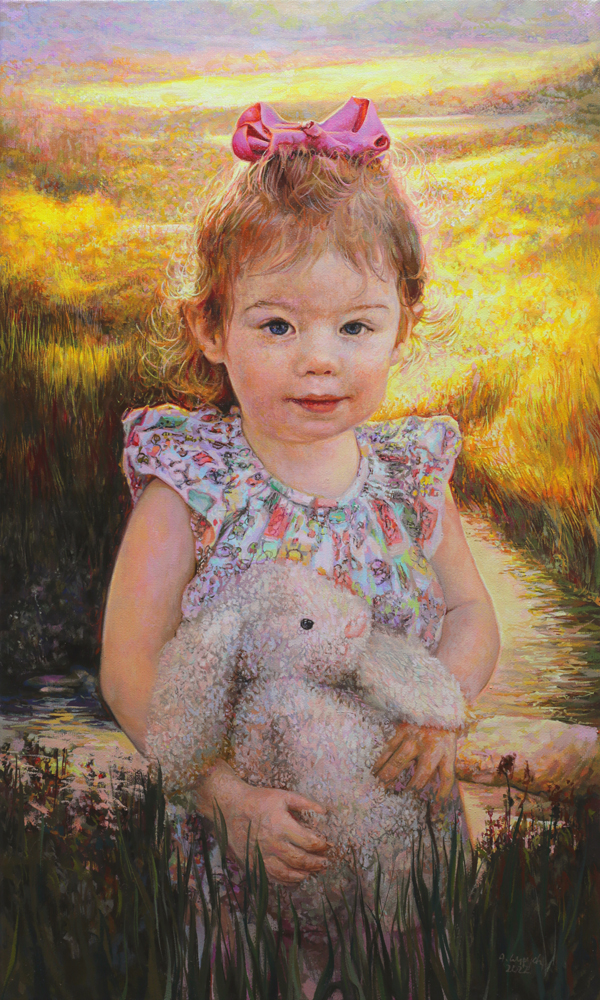 "Sunshine" olej na płónie 12x20in 30/50cm 2022 Anna Wypych
"Słoneczko" olej na płótnie 30/50cm 2022 Anna Wypych

How the personification of the sun would look like?
Sunny war weather, a calm day, open space, and a happy mood – that was my goal.
I came up with a landscape and treated it a little bit impressionist with lots of color, light, and lightness. One of the photos sent by the collectors inspired me especially, the one where the girl was highlighted from behind and a sunlit crown of highlighted hair was formed around her head. I wanted to show this moment, this light. She stopped for a moment during playing around. Nice happy day. One of those days we want to keep with us forever.