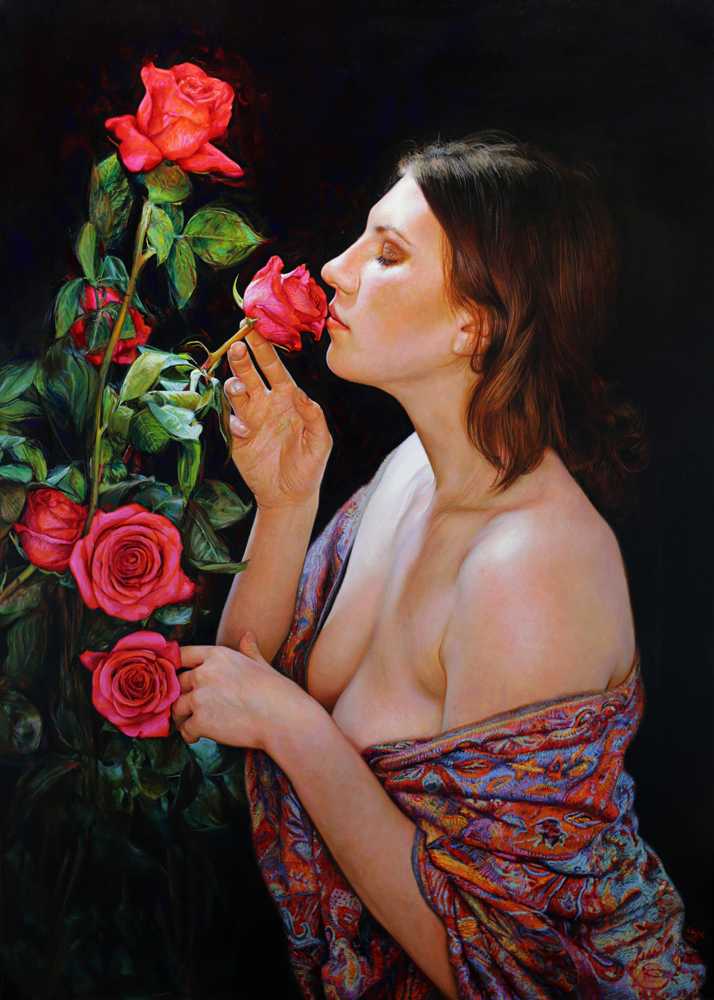 "Close your eyes" E6 oil on canvas 20x28inch 50 / 70cm 2022 Anna Wypych
"Zamknij oczy" E6 olej na płótnie 50/70cm 2022 Anna Wypych

The painting started in a different world, the one in which war in Europe is impossible. I started to paint it before Russia attacked Ukraine. The painting is just about joy. It is a banter and a game with the viewer. It has sunshine, good energy, a bit of a joke, and a lot of warmth, concentrated on just pure joy. "Close your eyes" has become a memory of another world. When the war started, I had to put it back on the shelf, because I wasn't able to share his joy. However, I finished it, because joy cannot be abandoned.
Obraz zaczęty w innym świecie, tym w którym wojna w Europie jest niemożliwa. Zaczęłam go malować przed atakiem Rosji na Ukrainę. Obraz jest tylko radością. Jest przekomarzaniem i grą z widzem. Ma w sobie słonce, dobrą energię trochę żartu i mnóstwo ciepła, taka po prostu radość. "Zamknij oczy" stał się wspomnieniem innego świata. Gdy zaczęła się wojna musiałam go odłożyć na półkę, bo nie byłam w stanie dzielić jego radości. Skończyłam go jednak, bo radości nie wolno porzucać.