I have never been interested in eroticism as such. When I painted the naked figures, I saw them rather as a pure idea, intention, or as a deep, unfettered emotion – not something exciting in a bodily form. However, recently I thought, why not? To tell the truth, I have something very contrariness in nature, so the fact that everywhere in social media artistic acts are equated with cheap pornography and just like it illegal, contributed to the beginning of this series. So I painted a painting out of sheer contrariness, which I can not show anywhere except my own website "Portrait of the boobie". I liked the teme and went a step further by painting "Roses shouldn't be treated like that …".
It's funny that when I painted naked models many times in the past, I always thought about the idea, the message and the soul rather than the body and eroticism, the naked body appeared to me as pure intention / idea. Thinking and wanting to show the other side, I move away from showing nudity, finding a way of showing intimacy in the use of symbols. Certainly, there will be a few more works in this series. I especially like showing something more, a kind of tension – not just beauty, but …. hmm, something more. We'll see what happens next. I like to jump between topics, sometimes I paint the sea, sometimes big and very complex projects/paintings with huge messages, sometimes short series on a specific topic. I follow my inspiration to keep it fresh and fun to paint.
Nigdy nie interesowała mnie erotyka jako taka. Kiedy malowałam nagie postacie, postrzegałam je raczej jako czystą ideę, intencję lub głęboką, nieskrępowaną emocję, a nie coś ekscytującego w cielesnej formie. Jednak ostatnio pomyślałam, dlaczego właściwie nie? Prawdę mówiąc mam w sobie coś bardzo przekornego w naturze, więc fakt, że wszędzie w mediach społecznościowych działania artystyczne są utożsamiane z tanią pornografią i podobnie jak ona nielegalne, przyczynił się do powstania tej serii. Namalowałam więc obraz z czystej przekory, którego nie mogę pokazać nigdzie poza moją własną stroną internetową "Portret cycuszka". Temat mi się spodobał i poszłam o krok dalej malując "Róż nie należy tak traktować…".
To zabawne, że kiedy w przeszłości wielokrotnie malowałam nagie modelki, zawsze myślałam o pomyśle, przesłaniu i duszy, a nie o ciele i erotyce, nagie ciało jawiło mi się jako czysta intencja/idea. Myśląc i chcąc pokazać drugą stronę, odchodzę od pokazywania nagości, odnajduję sposób na pokazanie intymności w użyciu symboli. Z pewnością w tej serii będzie jeszcze kilka prac. Szczególnie lubię pokazywać coś więcej, rodzaj napięcia – nie tylko piękność, ale….hmm, coś więcej. Zobaczymy, co będzie dalej. Lubię skakać między tematami, czasem maluję morze, czasem duże i bardzo złożone projekty/obrazy z dużym przesłaniem, czasem krótkie serie na określony temat. Kieruję się moją inspiracją, aby malowanie było świeże i przyjemne.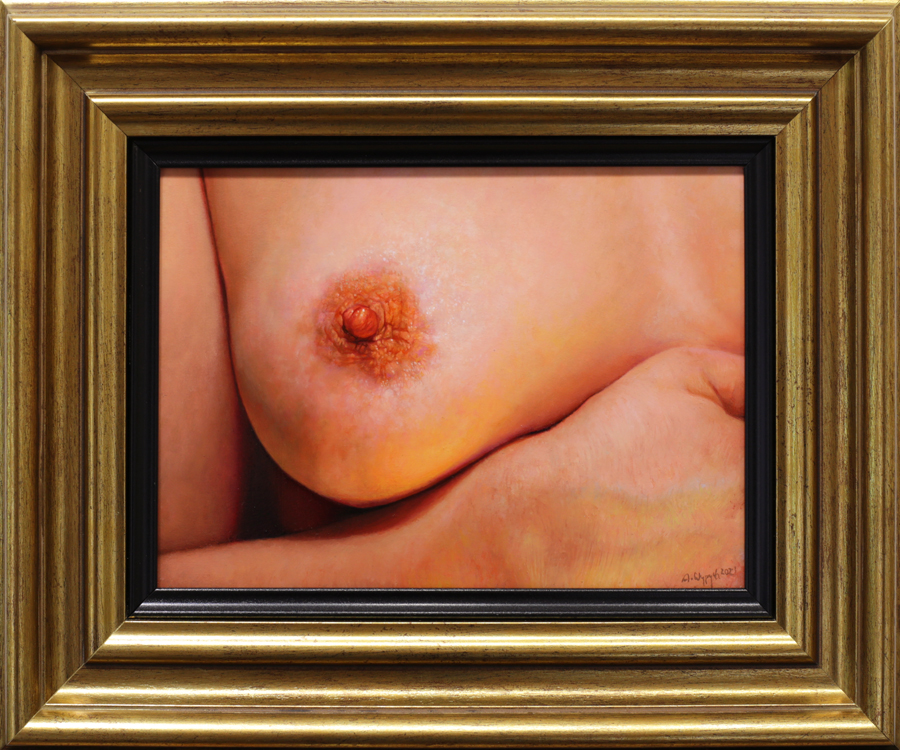 "Portrait of the boobie" ERO 1, oil on panel 6x8in 15/20 cm 2021 Anna Wypych
"Portret cycuszka" ERO 1, olej na desce 15/20cm 2021 Anna Wypych

---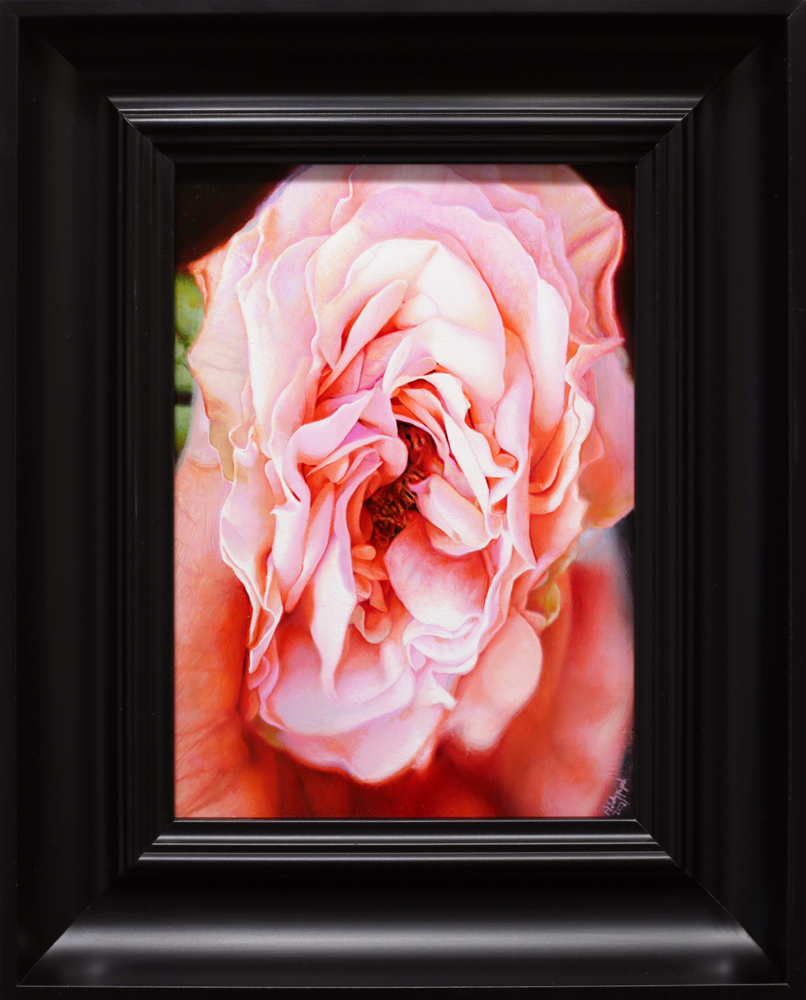 "Roses shouldn't be treated like that…" Ero 2, oil on panel 6x8in 15/21cm 2021 Anna Wypych
"Tak się nie traktuje róż…." Ero 2, olej na desce 15/21cm 2021 Anna Wypych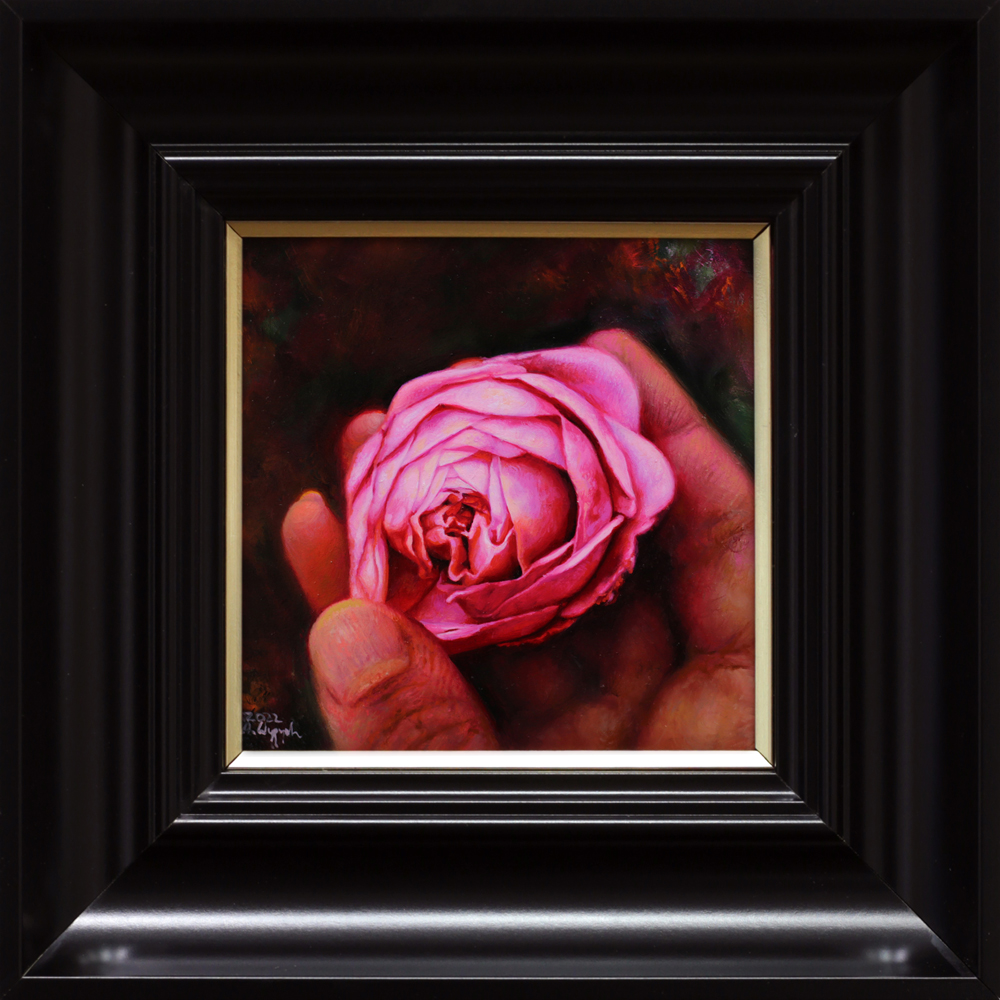 "Bud " Ero 3, oil on panel 5x5in 12/12cm 2022 Anna Wypych
"Pączek" Ero 3, olej na desce 12/12cm 2022 Anna Wypych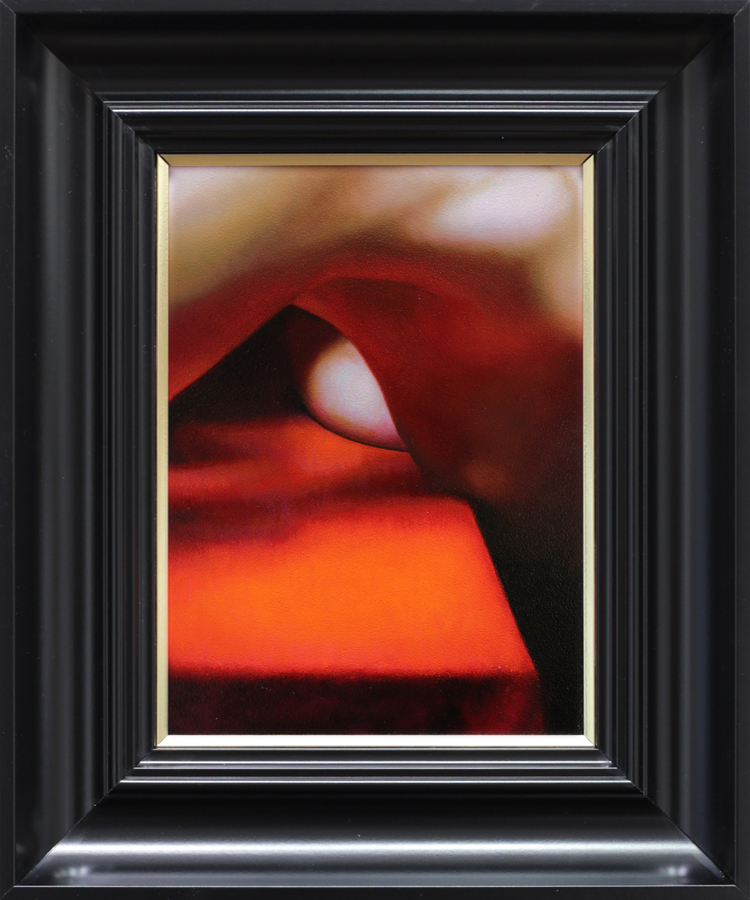 "The edge of red" Ero 4, oil on aluminium 6x8in 15/21cm 2022 Anna Wypych
"Krawędź czerwieni" Ero 4, olej na aluminium 15/21cm 2022 Anna Wypych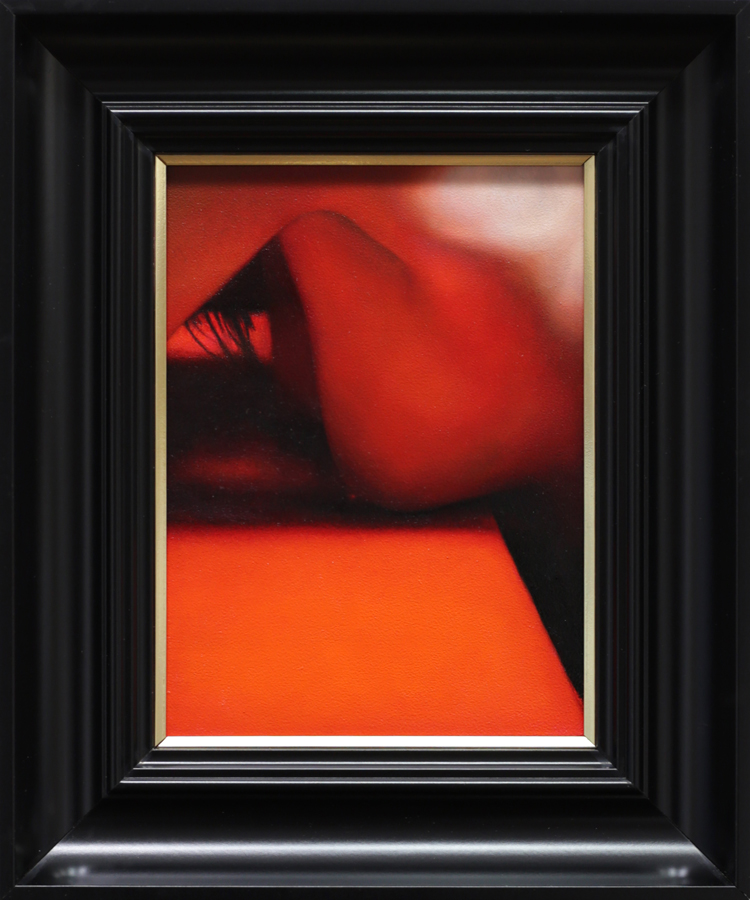 "Red shadow" Ero 5, oil on aluminium 6x8in 15/21cm 2022 Anna Wypych
"Czerwony cień" Ero 5, olej na aluminium 15/21cm 2022 Anna Wypych

---

"Close your eyes" E6 oil on canvas 20x28inch 50 / 70cm 2022 Anna Wypych


more about: https://annawypych.com/?p=4758
"Tiny ero" oil on panel 12/12cm 5x5inch 2022 Anna Wypych
"Małe ero" olej na panelu 12/12cm 5x5inch 2022 Anna Wypych


"She" oil on panel 23/30cm 9x12inch 2022 Anna Wypych
"Ona" olej na panelu 23/30 2022 Anna Wypych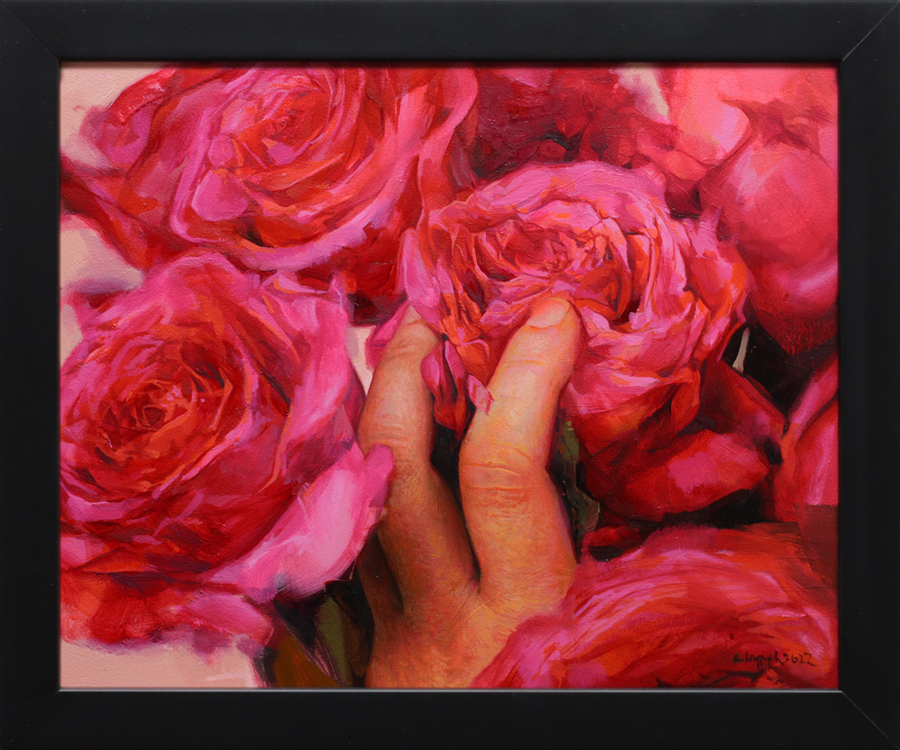 "Her flower" oil on panel 20/25cm 8x10in 2022/2023 Anna Wypych
"Jej kwiat" olej na panelu 20/25cm 8x10in 2022/2023 Anna Wypych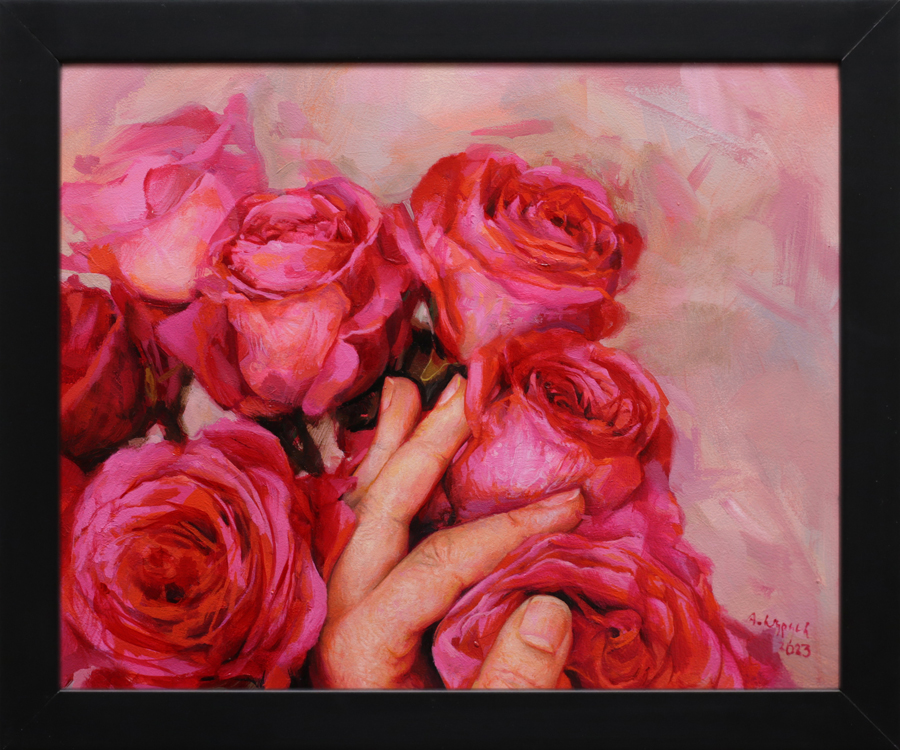 "Touching play" oil on panel 20/25cm 8x10in 2022/2023 Anna Wypych
"Zabawa w dotykanie" olej na panelu 20/25cm 8x10in 2022/2023 Anna Wypych

"Usta" Ero 12/12cm 5x5in olej na panelu, 2023 Anna Wypych
"Lips" Ero 12/12cm 5x5in oil on panel, 2023 Anna Wypych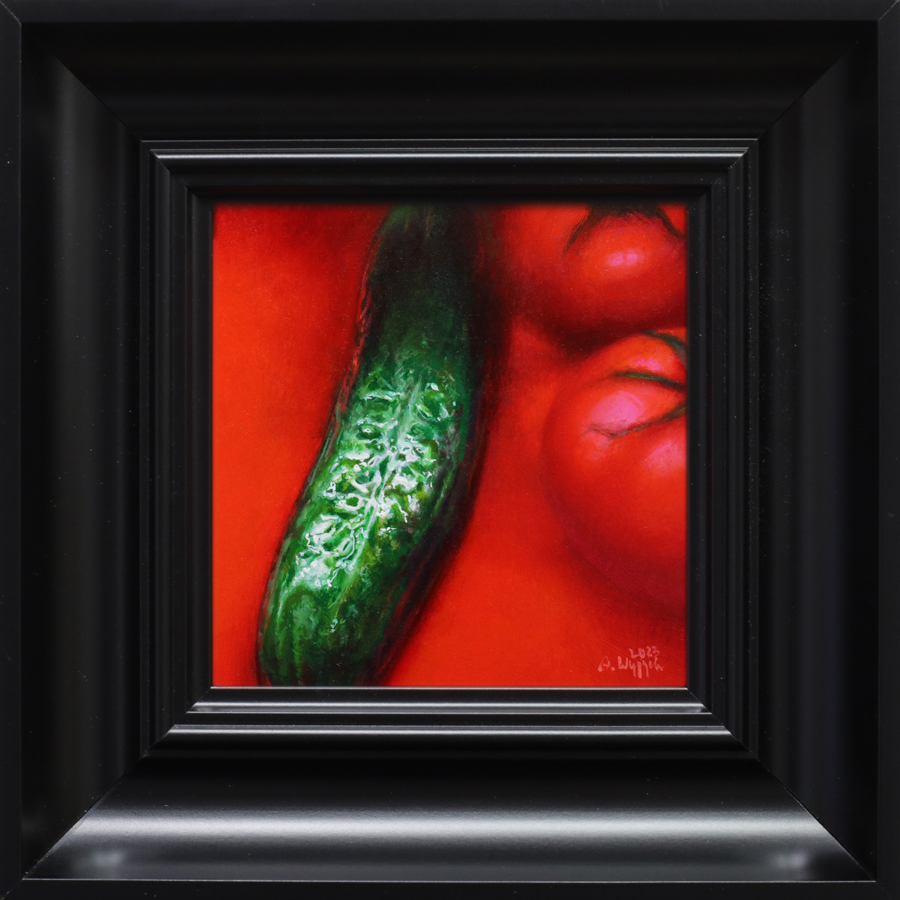 "Ogóreczek" Ero, 12/12cm 5x5in olej na panelu, 2023 Anna Wypych
"Little cucumber" Ero, 12/12cm 5x5in oil on panel, 2023 Anna Wypych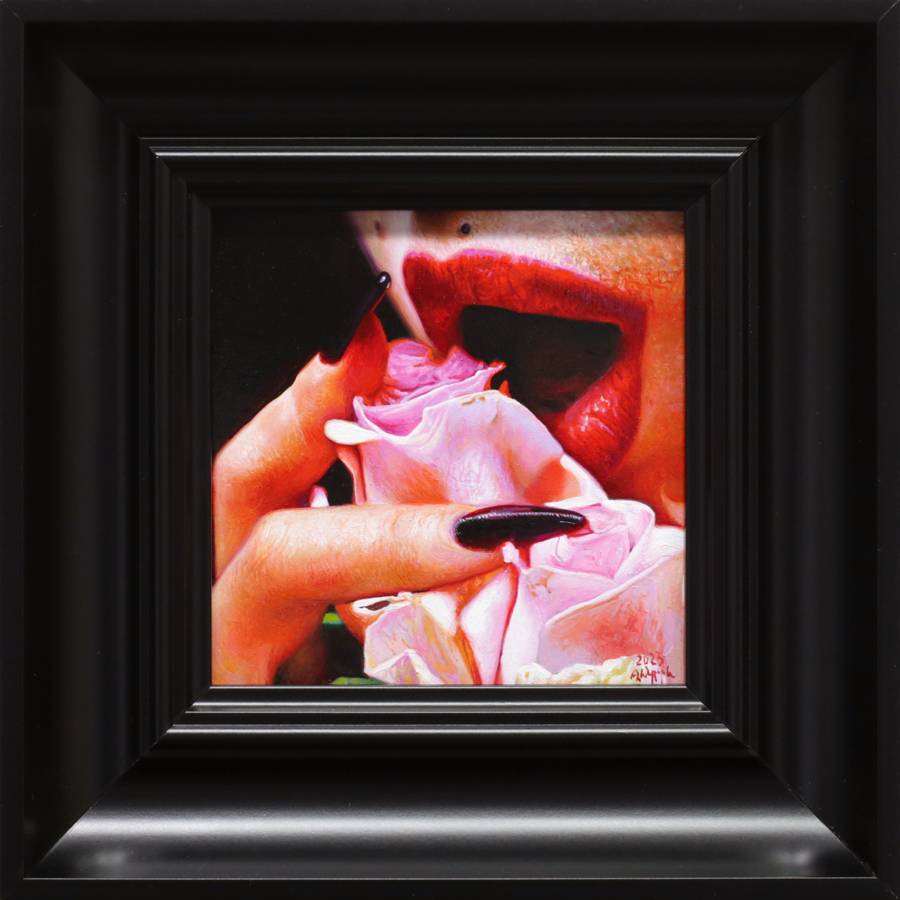 "Smakuje" 12/12cm 5x5in olej na panelu, 2023 Anna Wypych
"Tasting" 12/12cm 5x5in oil on panel, 2023 Anna Wypych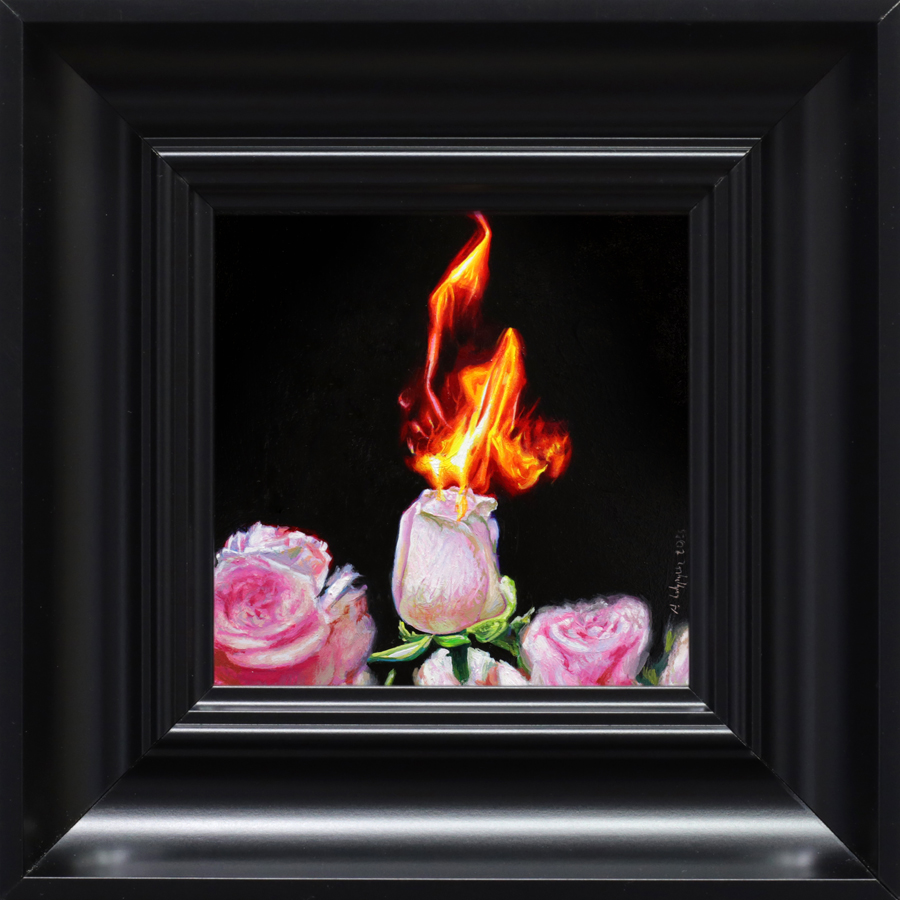 "Eksplozja" 12/12cm 5x5in olej na panelu, 2023 Anna Wypych
"Explosion" 12/12cm 5x5in oil on panel, 2023 Anna Wypych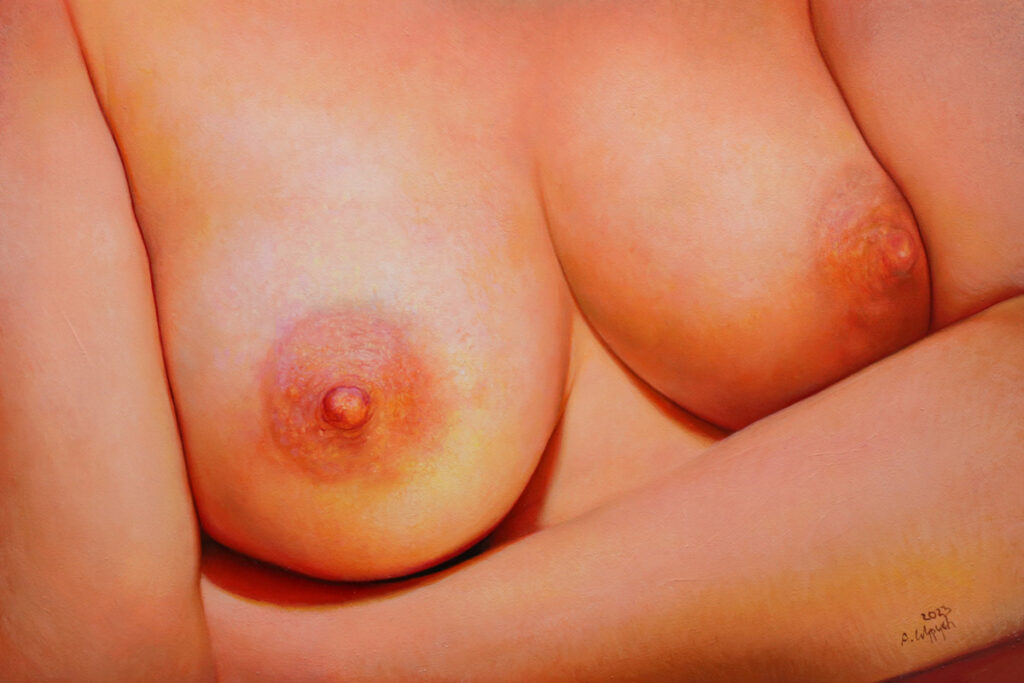 "Warm" ERO 20/30cm 8x12in oil on panel, 2023 Anna Wypych
"Ciepło"ERO 30/30cm 8x12in olej na panelu, 2023 Anna Wypych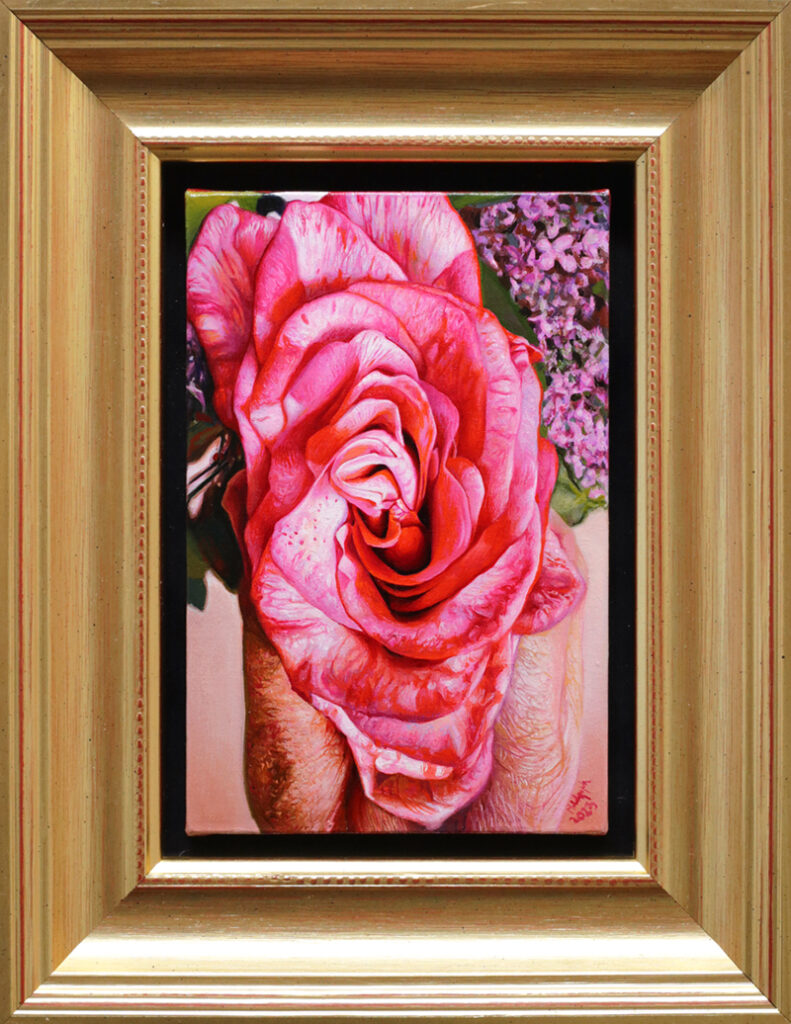 "The Rose for The Rose" 10/15cm 4x6in oil on panel, 2023 Anna Wypych
"Róża dla Róży" 10/15cm 4x6in olej na panelu, 2023 Anna Wypych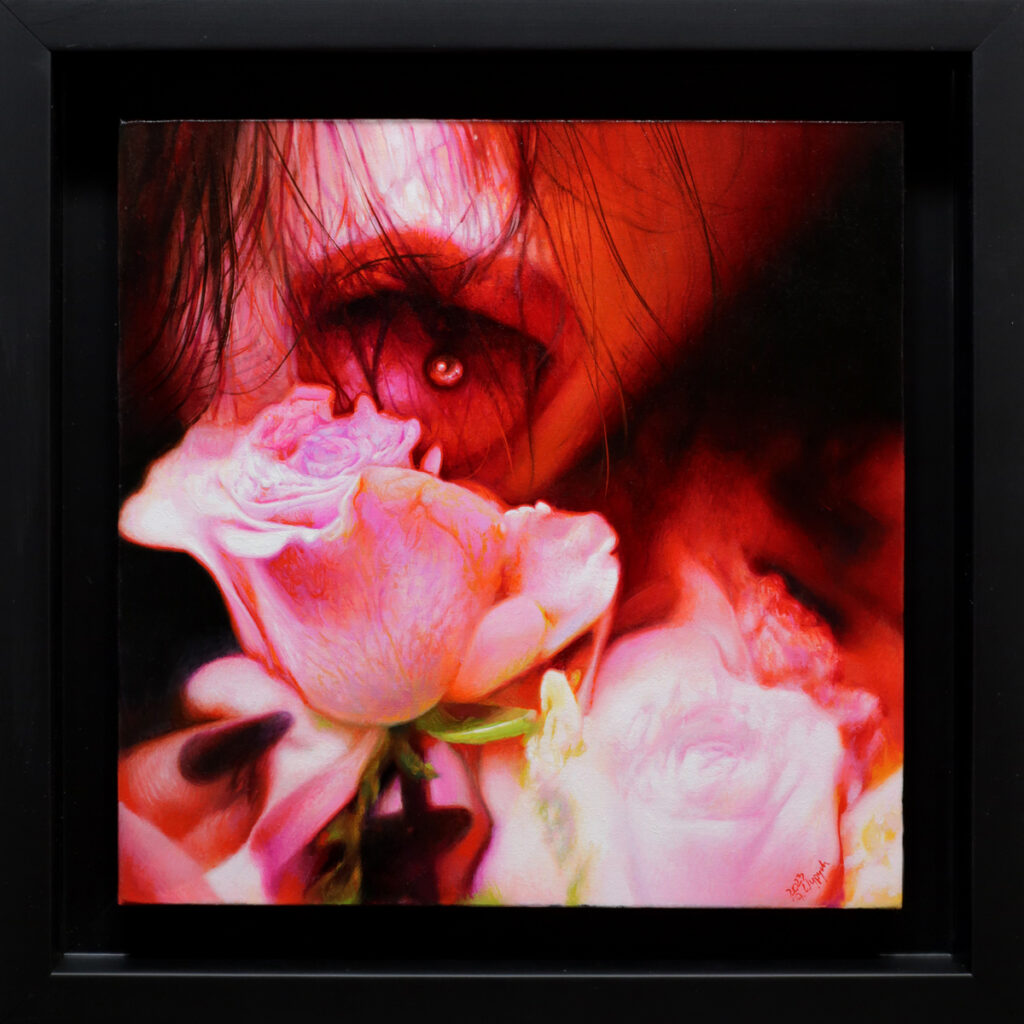 "Earring" 20/20cm 8x8in oil on panel, 2023 Anna Wypych
"Kolczyk" 12/12cm 5x5in olej na panelu, 2023 Anna Wypych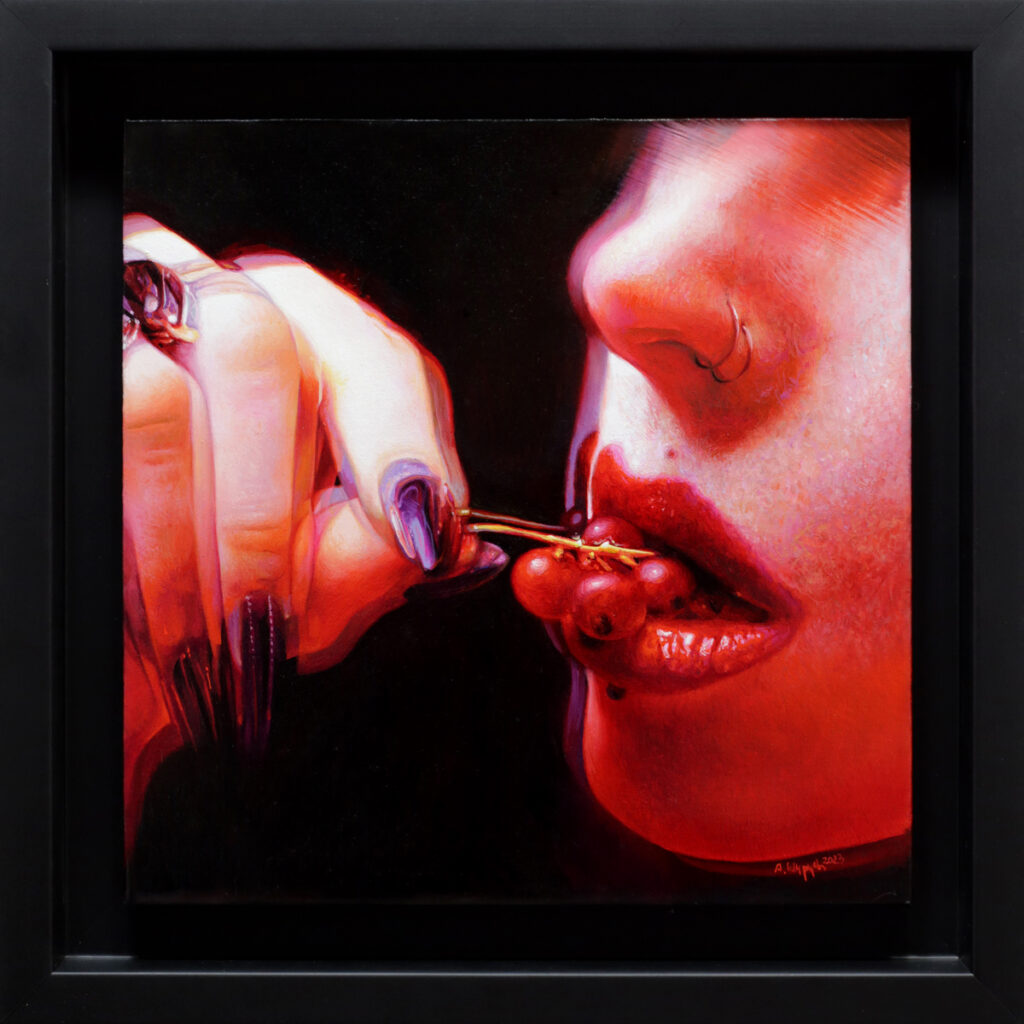 "Currant" 20/20cm 8x8in oil on panel, 2023 Anna Wypych
"Porzeczka" 20/20cm 8x8in olej na panelu, 2023 Anna Wypych

"Let yourself" oil on canvas and panel 12×16 inch 30/40cm 2023 Anna Wypych
"Pozwól sobie" olej na płótnie i panelu 30/40cm 2023 Anna Wypych