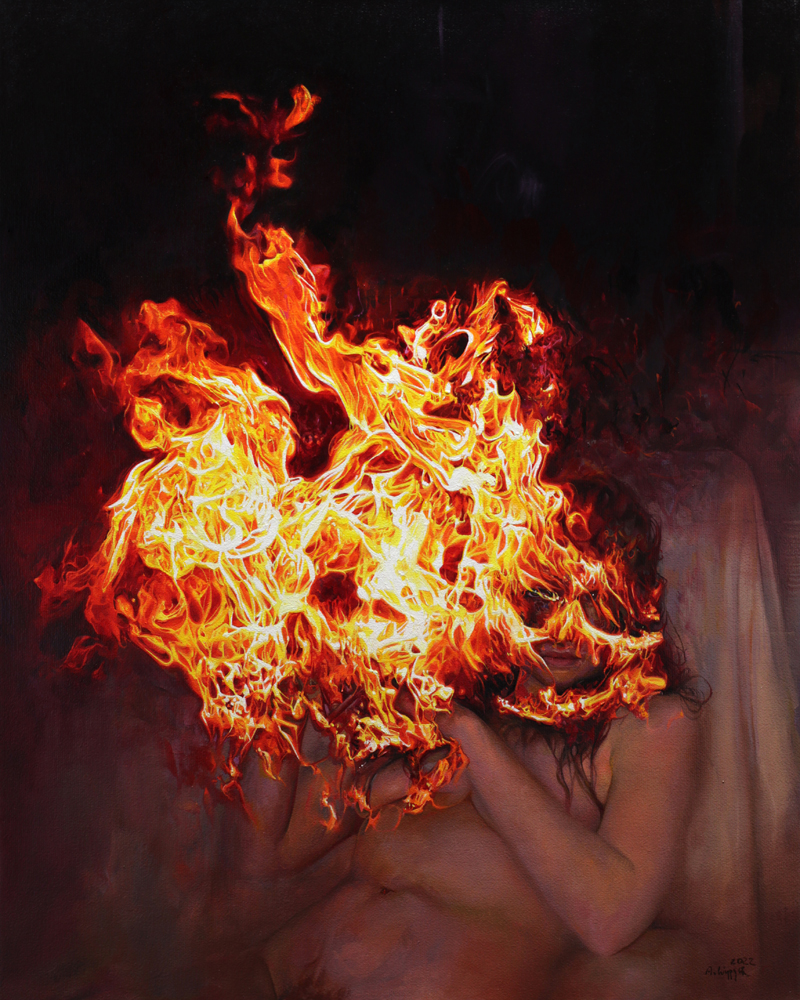 "The Mood" oil on canvas 16/20inch 40/50cm 2022 Anna Wypych
"Nastrój" olej na płótnie 40/50cm 2022 Anna Wypych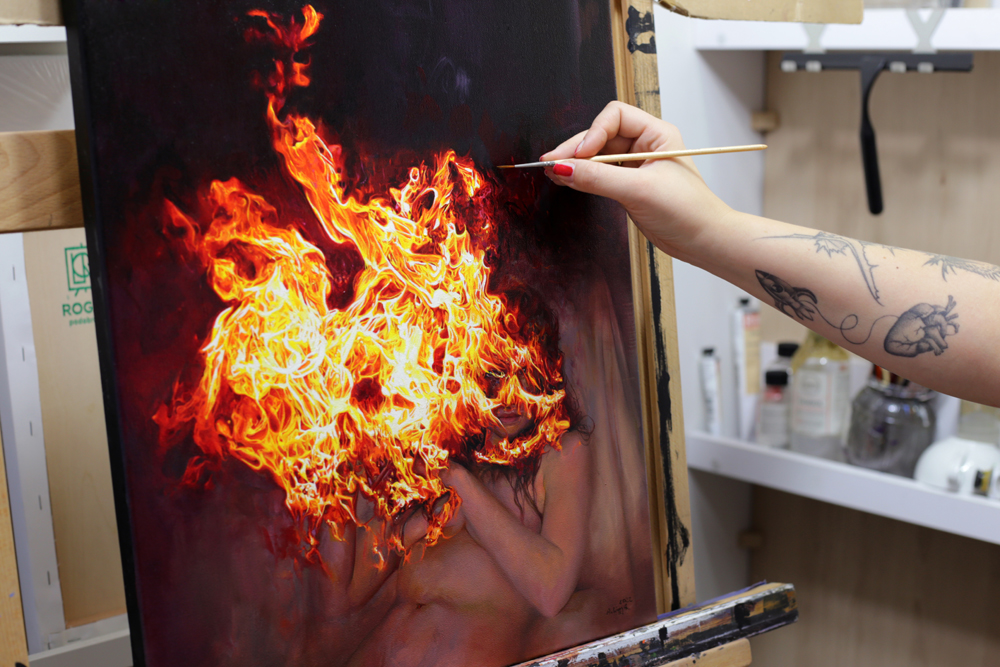 Let's imagine a character. For example really cool demoness, or better – mistress of dragons. A character from a cool fantasy book or your favorite TV series. Maybe someone from Game of Thrones, House of the Dragon, or one of the vampire movies. Let's play this a little.
Wymyślmy sobie postać. Naprawdę fajna demonicę, albo lepiej – panią smoków. Postać z fajnej fantazy książki, albo z ulubionego serialu. Może kogoś z Gry o tron, Rodu smoka albo któregoś z filmów o wampirach. Pobawmy sie tym wyobrażeniem.